At Mohave County Wedding Ceremonies we provide officiant services for all couples!

We are nondenominational ordained minister officiants with all the rights and privileges afforded to clergy members.
We are available to perform legal wedding ceremonies in Arizona, including Mohave County and La Paz County.
Ceremonies Performed
Wedding

Vows Renewal

Celebrations of Love
All couples are welcome regardless of religious beliefs or lifestyle choices. We are open-minded and do not judge the love between two people.
If you are looking for an officiant to perform your wedding or other special ceremony, please take a moment to review the services we provide!
Serving Lake Havasu City, Kingman, Bullhead City, Mohave Valley Parker, Arizona and beyond........
Let us help you with your happily ever after!
Email Address:
Send a Message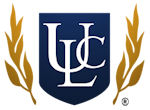 Copyright 2018. All rights reserved. Mohave County Wedding Ceremonies