Ceremony Prices
Our fees to perform a ceremony vary slightly depending on the location of your event.
Ceremonies Starting at $150.00

Rehearsal Attendance Starting at $50.00
Since we serve all of Mohave County and some of La Paz County, please call for specific pricing information for your event location.
Marriage License & Certificate Price Information:
Use the links below for information specific to the cost to obtain a marriage license and a Certified Copy of your Certificate of Marriage.
Mohave County Marriage License Information
La Paz County Marriage License Information

Serving Lake Havasu City, Kingman, Bullhead City, Mohave Valley, Parker, Arizona and beyond........
Let us help you with your happily ever after!
Email Address:
Send a Message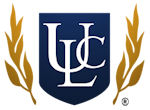 Copyright 2018. All rights reserved. Mohave County Wedding Ceremonies