Whether it's a wedding, a vows renewal ceremony, or other ceremony recognizing the love between a couple, we will conduct your special ceremony as your Officiant.
Scheduling Your Event
We recommend that you contact us as soon as you have determined the date of your event. This is particularly important for weddings which are generally scheduled many months in advance.
We can be available on short notice. Call us to see if we can fit your schedule.
By booking your event early with us you will have one less thing to be concerned with.
Marriage License
Prior to your wedding ceremony you will have to obtain your marriage license. This is a fairly simple process. Once you have your license it will be valid for one year from the date it is obtained.
Use the links below for information about obtaining your marriage license in Mohave County or La Paz County.
Mohave County Marriage License Information
La Paz County Marriage License Information
Your Ceremony
A month before your intended ceremony we will check in with you to confirm that your plans are on track and review the details of your ceremony. As the date approaches we will confirm the details with you.
If we are to attend your rehearsal, we will also confirm the date and time with you.
On the day of your ceremony we will arrive in an officiant robe. For weddings you will bring your County document with you. We will then make sure the necessary paperwork is completed and signed so you can obtain the Certified Copy of your Certificate of Marriage from the County office that issued your Marriage License.
When you are ready we will take our place. We will begin the ceremony by welcoming your guests. As part of the ceremony you will state your intentions and your vows. At the close of the ceremony we will introduce you to your guests. Following the ceremony we will be on our way.
Your Vows
Your vows represent your commitment to each other and the promises you make as a couple as you join together for the first time, or as you continue in your committed relationship.
In considering your vows you may wish to have a traditional ceremony, or you may be inclined to take a more casual approach and even provide a bit of humor during your ceremony. You can write your own vows or we can provide you with resources.The choice is yours!
We offer a variety of vows that you can consider for your ceremony. You can revise these as you wish. There are also many resources available on the Internet.
The vows you state during your ceremony are YOURS and we want you to have them your way. Our goal is to assist you with what makes you happy.

Certificate of Marriage - Certified Copy
After your wedding you will need to obtain a Certified Copy of your Certificate of Marriage from the county that issued your license.

The Certified Copy is the official document you will need to change your name (brides), for banking purposes, driver's license, Social Security, etc. We recommend obtaining your document as soon as possible following your marriage.
Serving Lake Havasu City, Kingman, Bullhead City, Mohave Valley, Parker, Arizona and beyond........
Let us help you with your happily ever after!
Email Address:
Send a Message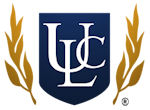 Copyright 2018. All rights reserved. Mohave County Wedding Ceremonies